Apply For Mark Sing's 3 Month Coaching Program
If you're truly committed to attaining the power to make women attracted to you, then we need to talk!
Take a moment to fill out the application below.
Once I receive it, I'll reach out to you personally within 24 hours (not counting weekends) to set up your FREE 1 on 1 Zoom consultation with my wingman, Victor Lynch.
In that Free Breakthrough Session you and Victor will discuss your struggles … beliefs … goals … and if he thinks my 3-month coaching program can help you the way it helped him.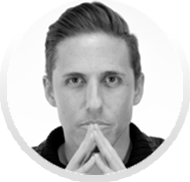 Victor and I look forward to meeting you soon!

---
PLEASE NOTE: I DO NOT work with full time students … men who are married … have girlfriends … or want to get their ex-girlfriend back. I only work with men who can invest in themselves and who want to get lots of NEW WOMEN into their lives. If that's you, we want to meet you! Sign up below…
Coaching Application Form