Before we get started, lets see if you're in the right place:
When it comes to your dating life, do you ever feel like you have one foot on the gas and one foot on the brake?
Do you feel like you're not quite living up to your potential when it comes to your results with women?
Do you struggle to approach … think of what to say … and carry interactions from first meeting women all the way to your bedroom?
If you answered YES to any of those questions then this website is specifically for you!
I Help Successful Men Get The Success They Have Yet to Achieve With Women
My name is Mark Sing.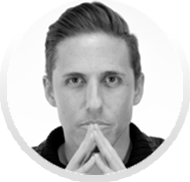 I'm a dating coach who specializes in working with entrepreneurs … peak performers … and ambitious men who haven't quite figured out how to achieve success in dating.
As an entrepreneur myself I resonate with men who have a "growth mindset."
You want to kick ass in life and apply your strong work ethic to attracting women.
But maybe things just haven't been working out for you yet.
Whether it's not knowing what to say … not feeling like "enough" … or mentally standing in your own way … I want to let you know YOU CAN FIX THIS PART OF YOUR LIFE!
I've done it. So you can do it, too.
Growing up I was the definition of a "hard case."
Full of anxiety … insecurity … and self loathing, I didn't lose my virginity until I was 21 — then she quickly cheated on me.
Then, at the age of 28, I almost lost my mind (and my life).
I was racked with so much anxiety I could hardly function.
With failed businesses, an inability to attract women, and an intense self hatred, I couldn't go outside … I couldn't eat … sleep … or even look people in the eye.
It was a dark, terrifying time that I wouldn't wish on my worst enemy.
But — as things tend to go in life — it was also the best thing that ever happened to me.
After failing to get any better with traditional forms of therapy I hired an NLP coach.
NLP stands for "Neuro-Linguistic Programming."
NLP operates under the premise that we have programs in our heads that are much like computer programs.
These programs get installed at a very early age.
And they're responsible for ALL the results we get in life (including the inability to attract women … money … or whatever else we struggle with).
Through guided visualizations we are able to REMOVE AND REPLACE these programs.
From the first day I tried NLP I experienced a radical change in my thinking and behavior.
After 1 session I couldn't feel my anxiety anymore (no, really).
And several sessions later I was back approaching women.
I overcame…
Approach anxiety
Being stifled in front of girls
Erectile dysfunction
Not feeling like "enough"
My fear of public speaking
My fear of needles
My scarcity mindset about money
My low self esteem
And a myriad of other things ALL BECAUSE OF NLP
Today I've been lucky enough to experience thousands of women.
I've been in situations that most men would think is "impossible."
Situations like girls fighting over me … crying because I wouldn't date them … stalking me … and a myriad of other psychotic events too insane to list here…
With such a wide scope of experience to call upon, I've come away with a profound, intuitive understanding of how women think and why they behave the way they do.
But more than that, my intense battle with anxiety, panic attacks, and agoraphobia gave me a deep understanding of the mental aspect of becoming an attractive man.
In addition to removing programs, NLP also installs new ones.
It's so effective, in fact, that "hard cases" like me can become "girl magnets" like me.
It's all about what's going on inside your head!
To say I believe in the power of NLP is an understatement.
I KNOW NLP WORKS.
Not only for me.
But I've seen it change the lives of thousands of my students.
It's for this reason that I decided to become an NLP Coach.
And when I applied NLP to dating, the results I got my students were nothing short of astounding.
(You can read all my incredible testimonials HERE.)
NLP is IDEAL for getting better with women because what's going on inside you is reflected on the outside.
And women are little radar systems that are designed to detect how "put together" you are inside your head.
In fact, their attraction for you is completely based on it!
That's why guys who may have "all the right stuff" on the outside can still struggle to attract women.
With NLP we can "clean up the mess" in your head.
Then women will respond to you like never before.
Combine that with the tactical aspect of dating and seduction, and it's like killing an ant with a nuclear warhead.
It doesn't matter what you look like … how old you are … or what other "limitations" you think you might have.
If you want to behave and think like a natural, we can make that happen for you!
This game can be mastered.
And I'd love to be the coach to show you how to do it!
What to Do Next… 
If you want the single most powerful way to reprogram your brain and get you operating effectively with women and life, CLICK HERE to learn more about my coaching program.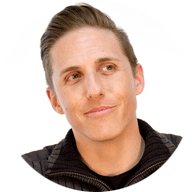 To your Success,